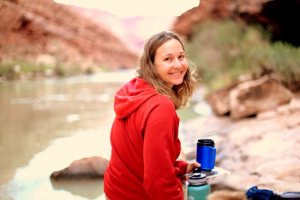 Hi, I am Brooke, a Certified Advanced Rolfer practicing in NW Portland. I'm passionate about getting you feeling great in your body, because life's too sweet to be complaining of aches and pains all the time! I amazed at the body's unique ability to recover from years of misuse, pain, and disconnect! We truly have the right to have beautiful, moving, expressive bodies and I want to help you regain that freedom in yours.
A little more about me…I've lived my life playing pretty hard. I grew up playing in the outdoors, dancing, and playing sports. I've gone through my share of pain and discomfort and hope to resource any experience I have learned along the way into my practice of healing. Connection to nature around me gives me peace and paces me in my sessions.
Continuing Education
Brooke sees her practice as a lifelong pursuit of healing arts.
Grand Canyon Mentorship Program (2014)
Cranial-Sacral, Neural Remapping, and Rolf Movement (2013)
Cranial-Sacral Touch & Perception for Rolfers (2013)
Rolf Institute of Structural Integration Advanced Training (2013)
Advanced Intensive SourcePoint Training (2012)
SourcePoint Modules I, II, III (2011)
Neural Mobilization for the Shoulder and Pelvis Girdles (2010)
Integrative Strategies for Structural Integration: Visceral & Neural Fascial Mobilization for Core (2010)
Oregon LMT
Brooke is a Licensed Massage Therapist (#20280) in the State of Oregon. As part of her Oregon license, Brooke maintains an active CPR certification.